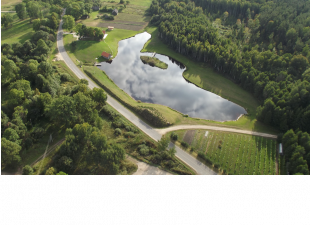 +37068611912

Send message

Print
Vyndario kaimo turizmo sodyba "Roksala"
Raimundas Nagelė
Rokiškio r. sav., Pandėlio sen.,
Taručių village Rokiškio district, near the border with Latvia is located in the rural homestead "Roksala. Quiet area, near Suvainiškis telmological reserve in the homestead will wait for up to 60 people can seat banquet hall on the second floor of the building and six rooms equipped with all modern conveniences. Those who wish to will be able to išsivanoti bath, built next to the pond.
The family have an old house wine making traditions and even produced nine homestead Lithuanian domestic wines have Lithuanian national heritage certificates. Visitors of the homestead will not only see Lithuania's northernmost vineyard and sample a variety of fruit and berry wines, but also to get acquainted with the subtleties of wine-making, book educational program "Wine Route". It also will provide an opportunity to peek into the homestead of pride - the wine cellar, with its accumulated wine collection.
As the farm is near the vast woodlands, this is a great opportunity to pick berries and mushrooms, or just stay surrounded by nature.

Translated by Google Translate